Please note that this part is meant for yesterday post.
Today I went to KBOXing with Huang Han and Justin damn nice loh. We enjoyed a few songs all from Jay Chou one. Got one is Jian Dan Ai damn nice loh. We took turns singing each part of the song. Justin kept kept making a few weird really low voice. Damn Funny la! One song is Ju Hua Tai that Justin seem to have a bit of difficulties handling our pitch (paiseh). We got try the Xing Qing, one of the best song (手牵手一步两步三步四步望着天 ... ...) The 合唱 we got sing Wu Ding, Liang Shan Bo Yu Zhu Li Ye and the best Ni Na Me Ai Ta. The Wu Ding was in total mess. The other two are so nice.
Justin on the left and Huang Han on the left.
Same here.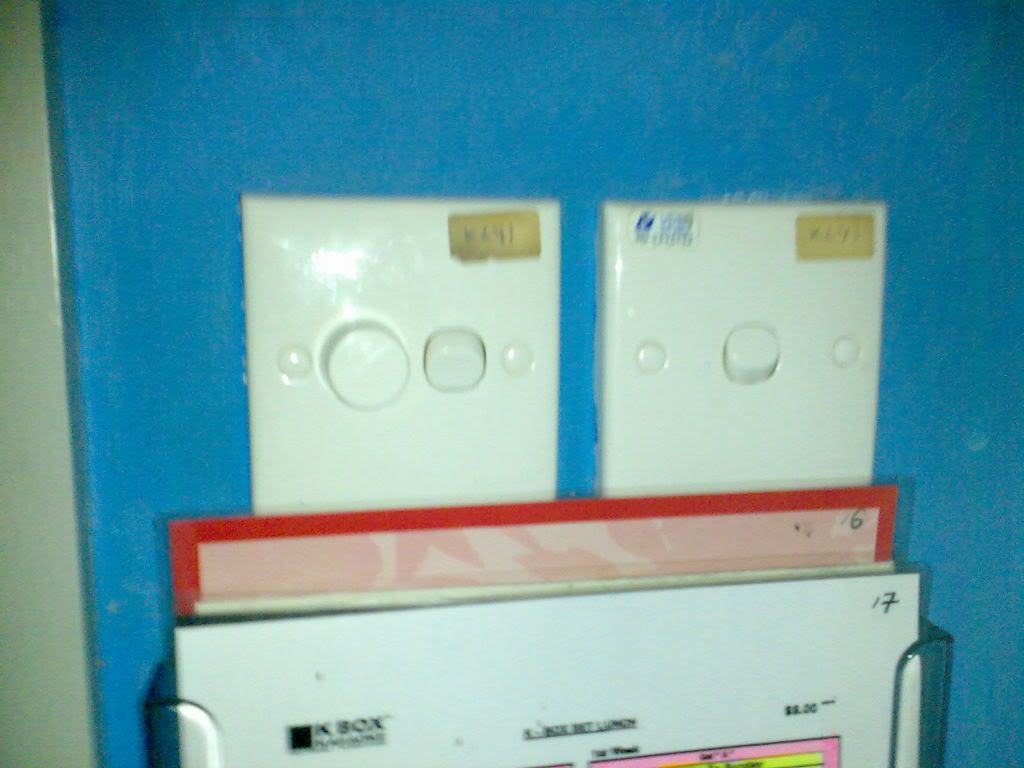 WTF! Light switch also take photo.
But does this look like light switch to you. Maybe a bit but no. Huang thought it was the light switch. After pressing it, he then found out it is the service bell. The waiter come in like for nothing really
paiseh
.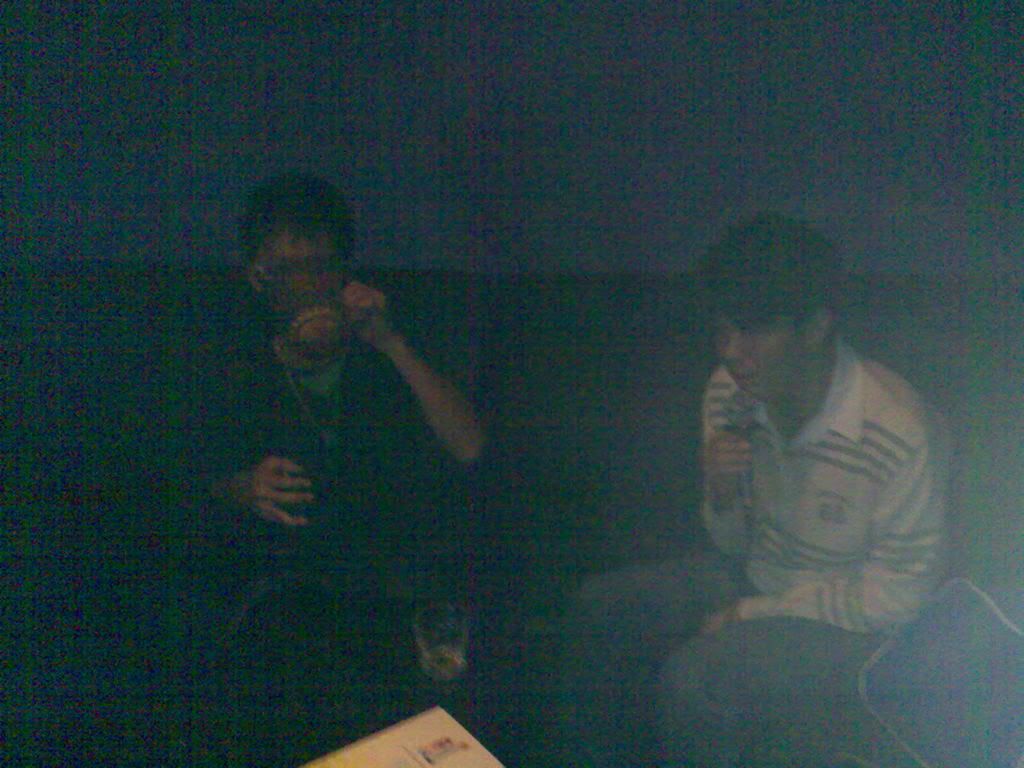 Justin drinking and Huang Han singing engrossly.
But he sing
Zhao Siang!

This part is for today
!
After school I went to play badminton. On the Mrt, Wei Kang they all kept disturbing me making me forget my stop. LOLZ! After that went home. (lazy to explained in detail)
This is the Ni Na Me Ai Ta that we sang in the end. Justin took the whole video with one hand and the other hand with the lights. Laugh I know you want to. Justin zoom in me until i so paiseh.